Cell is again working with the HEMAS Manufacturing PVT Ltd. to develop a temporary stain resistant formula for fabrics. The research work has started in early September 2016. The research team has tried several formulations and given the best formulations to the company. Now the research stage is over and the Cell is working with the HEMAS to see the possibility of commercializing a product to the Sri Lankan market.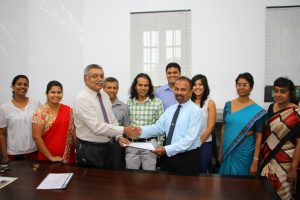 MOU Signing on June 21, 2016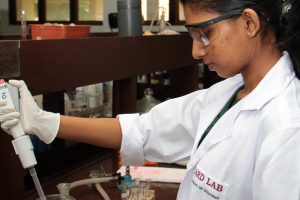 Research assistant working at the Lab.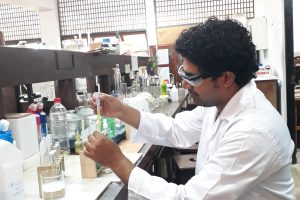 Research assistant Jude Prasanna is working in the lab.
Consultants:
Prof. D.P. Dissanayake
Dr. Aashani Tillakaratne
Dr. B.G.K. Perera
Research Assistant:
Ms. N.L.D. Perera
Mr. Jude Prasanna
Client:
HEMAS Manufacturing PVT Ltd.